The Perfect Close Workshop
Turn Yourself Into A Powerhouse Closer for Any Business or Freelance Venture
Date: January 7-8| 7PM-11PM

Register for The Perfect Closing Workshop NOW

If you're a freelancer or someone whose livelihood demands that you close as many deals as you possibly can so you can live in comfort, how'd you like to…
Start Closing Deals at P100K–P1M Deals EVEN IF You've Never Sold Anything Before
Introducing…
Turn Yourself Into A Powerhouse Closer for Any Business or Freelance Venture
This Is For those who are failing in sales, Shy or Introvert, Tried searching youtube on how to close but still not working or you're stuck on closing low-ticket deals and wanna get to the next level!
I'm revealing my closing secrets to a few people, and these secrets…
They don't require you to be a super skilled expert or have a ton of results on your name.
They don't require you to have prior sales experience or a degree in marketing and sales.
They don't require more time than you would spend in a single call.
https://player.vimeo.com/external/653360070.hd.mp4?s=64efc77d9466b7ef050949eb9ecac4b8483ca46f&profile_id=175
Event Date: Jan 7-8 | 7PM-11PM
Fill The Form Below To Get Your Seat!
Hey look here!
If you feel hopeless and discouraged because you're unable to close at least one out of the 10 sales calls you get into…
Or maybe terrified with even the thought of getting on the phone because of self-doubt, uncertainty about the product you're selling or for any other reason…
Or maybe you've closed a sale but had to shamefully lower your price just to get the prospect to say "yes"…
Then I have good news for you!
Because after closing thousands of deals and making P190 million worth of revenue…If you're looking for a 300% casino bonus, you've come to the right place. These bonus funds can be worth hundreds of dollars. All you have to do to qualify for these offers is make a minimum deposit of PS20 or higher. A 300% match bonus will automatically add up to four times your deposit amount. Bigger funds mean more playtime and more chances to win! Depending on your casino's match policy, a 300% casino bonus might be worth more than a couple hundred dollars.

I'm finally spilling my closing secrets for the FIRST TIME EVER!

Hi, I'm Maj Custodio, entrepreneur, speaker, freelancing trainer and CEO of QuickPro Online Academy.
I've worked with thousands of freelancers and business owners and I understand closing can be a challenge, especially for us Filipinos.
Why?
Because most of us aren't raised as entrepreneurs or salesmen. Most of us are raised by employees, to be employees…
School, get good grades, graduate, get a decent job, have a family, keep working, retire, then pass all of this on to the next generation.
I mean, there's nothing wrong about what our parents do for us. It was probably how they were raised too!
But this typical Pinoy tradition is extremely outdated and causes a host of unhealthy, limiting beliefs which affect how we make a living.
And for those of us who do get into sales, we're either taught about hard-selling (which can sometimes come off as scammy) or building relationships first (which can be extremely demanding and time-consuming).
These types of selling have their own time and place, too…
But if your livelihood requires that you close as many deals as you possibly can, scammy and time-consuming just isn't the best (or fastest) way to go, right?
Because as you may know, most of the time…
All we get is one call, one pitch, one chance to close the deal or not.
Now, if you want to know how you can start maximizing these "one chance" moments you get during sales calls, then I'd like to invite you this January 7 and 8…
I'm revealing my closing secrets to a few people, and these secrets…
They don't require you to be a super skilled expert or have a ton of results on your name.
This booklet is not filled with theories bunch of paragraphs
This book ain't some cheap ebook you can just find online
PLUS, when implemented the right way, you might not even need to close your prospects, you'll be amazed when they close themselves for you!
Just take a look at what happened to a couple of my students…
Case Study A
My student Serjo, he's not an expert in social media management, but he decided to study it for a month. After learning from me, before you know it, he closed customers worth 300k for coaching, and he is not an expert. He is simply, ONE STEP AHEAD of them, but because of his willingness to give value and higher perception of self as a mentor, he won the hearts of his customers.
CASE STUDY B:
My Previous apprentice, Mark, was an employee and has been working as am employee for years. He decided to learn from me and wanted to sell freelance service and agency  and affiliate on my academy. He said he wanted to sell high ticket but he is worried because he hasn't made enough results yet and it's his first time. But After helping him subconsciously reprogram that imposter syndrom and limiting belief voice in his head, he closed enough clients to generate 400k revenue in 2 weeks.
And I'll tell you all about these secrets through…
The Perfect Close Workshop!

Register for The Perfect Close Workshop NOW

It's a 2-day LIVE virtual event where I bare it all!
All my secrets for closing 4,000 people at once, P100K in a single deal, thousands of dollars more in agency services…
Plus, h​​ow to create an automated system to get clients setting appointments with you without using paid ads!
No fluff, no BS, no theories. ONLY proven-and-tested scripts, strategies and exercises.
We will collaboratively awaken and empower the CLOSER IN YOU so you can start closing the best deals for your business and life.
Here's a sneak peek of what you can expect:
Ultimate Closing Script Writing Sessions where you get to write your own closing scripts based on your offer, product or service. This is a script you'll be using moving forward and will bring you all the closed deals you could ever want! (We'll do this together, in real time, while your peers and I help you craft your ultimate closing script.)
Discover the #-Prong Lead Filtration System: If you keep getting into calls with unqualified prospects, then you're just wasting time, energy and attention. This system increases your chances of connecting with highly-qualified and able prospects thus increasing your odds of landing the next best deal for you.
The TRUTH about Imposter Syndrome and self-sabotage. The real reason no one talks about and is why you're unable to close the deals you want – and how to fix this FAST.
Tiny, seemingly pointless things that make all the difference in closing the best deals.
What the # critical elements of an effective lead generation system are (PLUS how to personalize and set everything up for your business regardless of what industry you're in or the products/services you're offering).
How to UP your closing rate from 0% up to 70% regardless if you've never closed a deal before or if you're dealing with a person, a group or a mass audience. I've the ability to close 4,000 people at once and this is where I tell you how to do it.
Why you shouldn't think so much about "closing" — what you should think about instead when trying to seal the deal with a prospect.
How to reprogram your subconscious in # simple steps, unleashing the closing powerhouse in you.

Register for The Perfect Close Workshop NOW

But that's not all!!
I've also included, with this SUPER LOW of an investment you can make today…
How ridiculous???
Within 60 days after the workshop, I GUARANTEE you'll close your next client.
|But if for some reason you don't, just let me know.
Send me proof that you've done everything I taught you in this 2-day workshop but still failed to close a client in 60 days…and I'll give you a FULL REFUND.
Ridiculous, right? Who gives a 60-day guarantee for a 2-day workshop???
Well, I do. So it's mostly on me and you have nothing to lose…only a client to gain.

Register for The Perfect Close Workshop NOW

Now, if you're wondering why I'm doing this…
Simple.
Because by putting on this event, the first time I'm ever talking about this…
Is me back on my mission:
To rescue Filipinos from poverty by providing affordable training that enables and empowers them to be financially independent and happy.
And by you joining me, mind and heart open, ready to dive into what I have for you…
You are helping me in this mission, and create more financially independent and genuinely happy Filipinos.
And I am super grateful to you for that.
book of ra deluxe gratis
slot book of ra gratis
book of ra kostenlos spielen
sizzling hot cheats
where's the gold pokies
gratorama 7 euro gratis
scratchmania casino
unique casino online
unique casino
mr bet

Register for The Perfect Close Workshop NOW

But you should know that…
Just because it's affordable does not mean this Workshop is only for newbies.
Listen…
I'll be talking about something I've NEVER talked about in this 2-day event.
Imagine being able to close 1-on-1, in groups, or masses of people…
Imagine closing $1K, $5K or even $10K deals just by using the secrets I'll be sharing here in this event…
Imagine having all that power in you…
Well, you don't really have to imagine that last part. Because THAT power?
It's already in you…we just have to let it out.
And I believe The Perfect Closing Workshop can help.
So if you want to start closing all the best deals you possibly can, and start living the life you've always wanted…
Then click the button below and join me this January 7 and 8 in The Perfect Closing Workshop.
Let's unleash that Powerhouse Closer in you once and for all.
To ending 2021 with a bang,
Maj

Register for The Perfect Close Workshop NOW

Die effektivsten GameCube-Spiele für die Ewigkeit
Super Mario Strikers
Mario und seine fantastischen Kumpels betreiben seit vielen Jahren Sportarten wie Tennis, Golf, Basketball und Baseball, immer im Geiste eines angenehmen Wettbewerbs. Das änderte sich alles, als die Spieler von Mushroom Kingdom auf den Fußballplatz kamen, da sie mit mehr Intensität und Aggressivität gegeneinander antraten, als wir es je gesehen hatten.
Es ist seltsam genug zu sehen, wie Mario die Zähne zusammenbeißt, ganz zu schweigen davon, wie er Peach brutal gegen eine elektrifizierte Wand stößt. Durch dieses schwierige Äußere heben sich Demonstrators vom Rest von Marios Sportdiskografie ab, obwohl das angenehme Gameplay gut zur Serie passt. Tradition des umfassenden Glücksspiels. Wenn Sie Fußball mit zufälliger Gewalt gemischt haben wollten, war dies Ihre ideale Option für die Würfel.
Skies of Arcadia Legends
Skies of Arcadia gilt als eines der führenden Dreamcast-RPGs. Du wirst schnell auf Vyse und auch seine Blue Rogues hereinfallen, wenn sie gegen das böse Valuan Realm kämpfen. Nachdem der Dreamcast leider in die Brüche gegangen war, war Sega entschlossen, dieses exzellente First-Party-Rollenspiel auf den GameCube zu portieren und es als Skies of Arcadia Legends neu zu synchronisieren.
Die beeindruckenden Dungeon-Kämpfe sind intakt, das Entdeckungssystem funktioniert noch (jetzt mit noch mehr Enthüllungen!), ebenso wie das Kampfsystem den Cut geschafft hat, im Grunde unangetastet. Legends ist das gleiche Video, das Dreamcast-Besitzer geliebt haben, nur mit einigen kleineren neuen Aspekten sowie einer frischen Ebene von Farbe. Jeder RPG-Liebhaber, der Skies of Arcadia beim allerersten Mal verpasst hat, hat keine Rechtfertigung mehr, auf diese Portierung zu verzichten.
Ikaruga
In einer Zeit, in der Shoot-Em-Ups nichts mehr bedeuteten, war es eine echte Aufgabe, einen so schönen, aber berauschend lebendigen Bezug zu Spielkonsolen zu sehen. Der Fokus des Videospiels auf Dualität verleiht Ihrem Schiff seine zwei einzigartigen Farben (schwarz und weiß). Eine Farbe kann gleichfarbige Kugeln aufsaugen und für Ihren ganz eigenen bildschirmräumenden Angriff speichern, während die andere Farbe Gegnern der entgegengesetzten Farbe doppelten Schaden zufügen kann.
Es läuft alles auf eine Flut von schwarzen und weißen Pellets hinaus, die in einem relativ unvermeidlichen Rausch der Aktivität über den Bildschirm fliegen. Wenn alles in Bewegung ist, werden Ihre Augen poliert und der rohe Instinkt übernimmt. Für diejenigen, die aus der Ferne sehen, sieht Ikaruga wie ein Stück Streaming-Kunst aus. Es ist wirklich so unglaublich. Leider hat das Videospiel bei seiner Veröffentlichung kaum Aufsehen erregt, aber sein Vermächtnis lebt als Download weiter. Trotz geringer Verkaufszahlen und noch geringerer Bekanntheit werden Kenner den Titel und auch seinen unbekannteren Sega-Saturn-Bruder Glowing Silvergun als Gipfel des zuckenden Shooter-Wahnsinns bezeichnen.
Jenseits des Großen und auch des Bösen
Frank West kann zusätzliches Pfund Sand bekommen. Jade ist die ursprüngliche Fotografin für Videospiele, und sie ist auch besser in ihrer Aufgabe. Past Good and Wickedness hat unter Spielern Kultstatus erlangt, bis zu dem Punkt, an dem sein erst kürzlich enthülltes Follow-up mit einem gigantischen Vorsprung in Schweinegröße die am meisten diskutierte Neuigkeit vor der E3 2017 war.
Jede Kleinigkeit in Bezug auf das Spiel strahlt: das Schreiben, die Persönlichkeiten, die Geschichte, die Grafik … es gibt nicht viel, was daran falsch sein könnte. Dieser außergewöhnliche Plan lässt uns nur wünschen, dass das oft gemunkelte Follow-up jetzt einfach auftaucht. Wir haben es satt zu warten, Ubisoft. Bieten Sie uns mehr Jade an
TimeSplitters: Future Perfect
Wir spielen viele bedeutende Videospiele in den Büros von GR+, und von Zeit zu Zeit ist es gut, sich über das, was auf dem Fernsehbildschirm passiert, lustig zu machen. Noch besser ist es, wenn uns das Spiel zum Lachen bringt, anstatt auf die Schwere zu setzen. Wir brauchen nicht weiter zu suchen als bis zu TimeSplitters: Future Perfect für ein großartiges Lachen.
Auf einem System ohne Ego-Shooter leistet Future Perfect hervorragende Arbeit bei der Darstellung des Stils. Geschäftige Action verbindet Druck mit einem hohen lustigen Aspekt, um ein Videospiel zu produzieren, das einfach nur Spaß macht. So werden Videospiele erwartet, oder? Angenehm.
Feuersymbol: Pfad des Leuchtens
Die Fire Emblem-Sammlung ist wahrscheinlich eines der am längsten laufenden Nischen-Franchise-Geschäfte von Nintendo, da das rundenbasierte RPG tatsächlich existiert hat, wenn man bedenkt, dass die japanische Version des NES, das Famicom. Es fühlte sich an, als würde es Amerika nie etwas angehen, aber dank der Anziehungskraft von Fire Emblem-Persönlichkeiten, die in Hit Bros. auftauchten, wurde ihm weltweit eine Chance gegeben. Außerdem bot es westlichen Spielern genau das, was japanische Anhänger jahrelang genossen hatten, auch wenn viele GameCube-Besitzer in den Vereinigten Staaten nicht so begeistert waren.
Die Wende-basierte, statistiklastige Aktivitäten sahen selbst damals nicht besonders gut aus, mit der Gitterkarte und kleinen Charakteren. Zum Glück war es wirklich nicht nötig, da das traditionelle Gameplay danach so gewohnheitsbildend war wie immer. Und es war auch schön, ein Nintendo-Videospiel zu sehen, das wirklich nicht auf dem Spieler ruhte, mit hohem Schwierigkeitsgrad und auch irreversiblem Mitarbeitertod. Diejenigen, die Mühe hatten, es zu finden, werden sich immer daran erinnern. Das Spielen von Retro-Spielen ist wie eine Rückkehr an Orte, die man seit der Kindheit nicht mehr besucht hat: romsherunterladen.com hat alle Werkzeuge, die man braucht, um diese vergessenen Gefühle wieder zu erleben.
Luigi's Manor
Luigi und auch sein GameCube-Startspiel Luigi's Manor werden seit über einem Jahr zu Unrecht verleumdet. Obwohl es weit davon entfernt ist, das allerbeste Launch-Videospiel im Nintendo-Hintergrund zu sein, und es auch nicht so fortschrittlich war wie ein zentraler Mario-Plattformer, bleibt Weegees gruselige Reise ein unterschätztes Juwel.
Der ständige Feigling Luigi landet in einem großen Spukhaus, und um Mario zu retten, muss er seine Sorge besiegen und alle Geister mit einem maßgeschneiderten Staubsauger einfangen. Die G-bewerteten Schrecken sowie die gruselige Atmosphäre stellten ein neues Design für Nintendo fest und das Experiment wurde erledigt. Wenn Sie dies verpasst haben, reservieren Sie ein Wochenende und graben Sie es aus.
История броши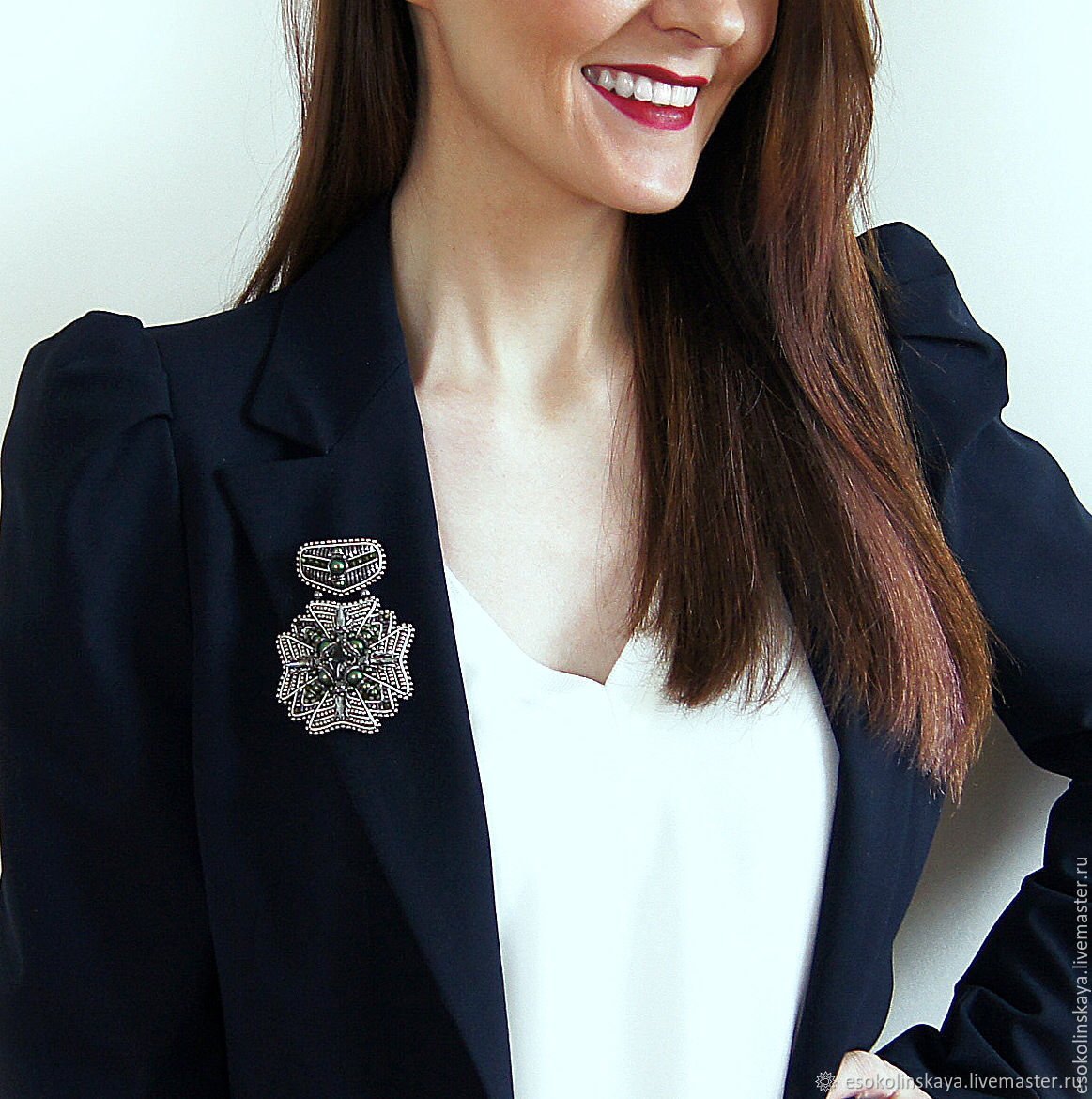 История этой модной бижутерии восходит к древним временам, когда человек просто начал носить то, что – каждое платье. После этого брошь выглядела как длинная булавка и использовалась человеком для соединения сторон натуральной кожи или другой ткани.
Считается, что первые обнаруженные аспекты относятся к бронзовому веку. Это была игла с кольцом, в настоящее время она имеет особое название – малоберцовая. На протяжении очень долгого времени эти гаджеты подвергались всевозможным модификациям, и вот наконец-то появился аналог сегодняшней английской булавки. Чувственный и столь необходимый предмет постепенно превратился в украшение, которое упоминает о богатстве его владельца; Тем не менее, некоторые обладательницы могут позволить себе такой аксессуар из редкоземельного элемента, украшенного камнями, а другие носили легкие и недорогие бижутерию. Можно купить серебряные броши на наше сайте по выгодной цене.
К выкройке можно дополнительно связать набор застежек – это заколка, которой можно соединить завершения медальона. На этом дизайне, наряду с камнями, были сделаны иллюстрации.
Было время, когда броши практически не использовались, однако в 17 веке этот аксессуар получил новую жизнь, пусть и выполнявший тогда только привлекательную функцию. В то время нагрудник состоял из банта и подвески и надевался только женщинами.
В течение следующего столетия брошь стала выглядеть по-разному: появились объемные цифры и всевозможные болтающиеся элементы. Они улучшили юбки, рукава, а также прически.
Каждое столетие внешний вид этого дизайна менялся. Появились броши в виде фарфоровых фигурок животных или жуков, были изготовлены скорбные булавки, которыми пользовались только вдовы.
Сегодня это драгоценное украшение не утратило своей актуальности и у каждой представительницы женского пола есть худо-бедно одна нагрудная булавка, ведь если подобрать к этому модному украшению лучшую одежду, дама будет выглядеть женственно и элегантно.
Сегодня дизайн современной броши настолько разнообразен, что каждая модница может удобно приобрести украшение на любой вкус. Этот тип серебряных драгоценных украшений очень популярен, так как считается, что этот металл обладает силой, а также может детоксицировать все, к чему прикасается, а также положительно влияет на состояние человека.
Какой тип значка вы не можете найти в настоящее время:
имеется зажим, заколка, позволяющая закрепить края шарфа;
есть булавка, булавка, которая отлично смотрится на трикотаже;
нагрудная булавка: брошь, которую можно прикрепить к одежде или сумке.
Как и внешний вид этих жизненных цепочек действительно разнообразен: они имеют разную форму, вы можете получить нагрудники в виде растения, в виде питомца, и в целом тема создания этого аксессуара неограничен. Очень роскошны броши со вставками из драгоценных камней, не менее заметны обычные или перфорированные филигранные броши.
Технологии драгоценных украшений не стоят на месте, а также современные разработчики создают новые модные украшения, которые, как ничто другое, способны завершить ваш образ. Сегодня они надевают булавку на каждый предмет одежды, а также стиль, которому вы следуете. Как правило, она прикрепляется к наряду, рубашке или пальто сбоку на груди, хорошо смотрится на очках, сконструированных из любого вида изделия, а также небольшую, не слишком эффектную нагрудную булавку можно прикрепить к вязаной шапке или кепке.